Early today, my close friends from BIL (my language school before) invited me for a dinner and catch-up time in Shinjuku! I was busy with work with the whole day but I figured I shouldn't let this opportunity pass because it's been OVER a month or two we haven't seen each other! Shouro is taking a hard translation course in Bunka while Sabrina is already enjoying her college life in Shinjuku. I was a bit sad because Dawa couldn't make it >_< If you're a reader from last year, you will be familiar with my friends' names since I usually go out with them a lot after school or whenever we have fieldtrips sponsored by school.
So we tried out this Vietnamese restaurant in MyLord! It's "Banh Xeo Saigon". Definitely our おすすめ (osusume / recommendation) for  Vietnamese cuisine.
It was hard to eat this lettuce wrap food but it was so delicious!  Our last drop of gracefulness evaporated when we were munchin' on the grass..
…. I mean, the lettuce.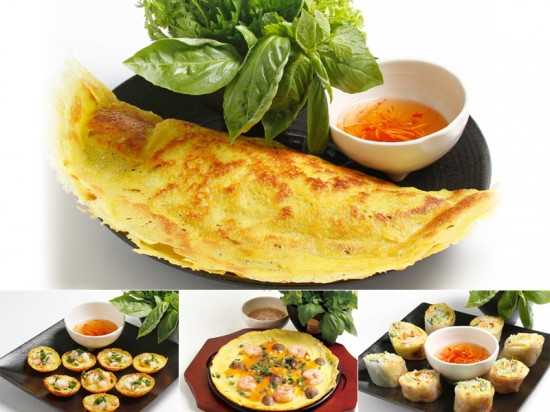 (from Banh Xeo's website)
ALSO..they offer FREE refils for the leafy greens! I am a veggie lover so imagine how much of a bliss it was for me…
Gave up on the chopsticks and used the dessert spoon for slicing the pita-like bread.. I really have no lolita-like table manners! Hahaha
The Two Maido-sama & Shouro the Officer
After having a round of catch-up in JAPANESE (phew), we went to Taito Station in Shinjuku for the purikura~ I always go there so I took them with me. We abused the free outfits! Haha~  :star:
Sabrina as neko maid~
Shouro the harmless officer
Being weird and shouro. She's like a Zooey Deschanel to me.
Kaila as the innocent.. french maid??? or Akihabara maid? Haha
We bad-ass.
😎
I love them to bits
: )))))))))) We were not prepared HAHAHAHA
HAYASUGIRUUUUUU
:uwaa:
AKB03 Girls and a Purikura Scandal??
Well..
we offer no explanation regarding the previous photos above. : ))
Just us being Katy Perry?? : )))
Girl lovin~
We have to practice more girls. : ))
お願い?。。
:star:
This was what I just needed. A breather for more stressful weeks to come!
カイラ